Theatrhythm Final Fantasy: Curtain Call is a game developed by indieszero and published by Square Enix. It's a rhythm game that uses music from the Final Fantasy series, as well as other Square Enix properties.
There is Downloadable Content for the game that allows you to buy and download Twister and Calling as battle music and field music respectively.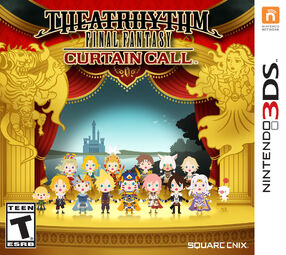 Ad blocker interference detected!
Wikia is a free-to-use site that makes money from advertising. We have a modified experience for viewers using ad blockers

Wikia is not accessible if you've made further modifications. Remove the custom ad blocker rule(s) and the page will load as expected.