Sheep Heavenly
Talk

0
1,208pages on
this wiki

NOTE: Sheep Heavenly is the name of both the brand and the pin. This article is about the brand Sheep Heavenly. The article about the pin is here.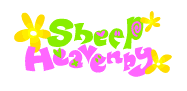 Sheep Heavenly is one of the game's 13 brands. It represents the sheep in the Chinese Zodiac. The brand is mostly made up of cute looking girls' apparel, with clothes and accessories featuring vivid, contrasting colors or patterns, such as spots, hearts and stars. Sheep Heavenly pins feature cute, brightly colored animals much like Mus Rattus', but lacks the silver border. According to in-game information on Sheep Heavenly threads, the brand's lead designers are named Akihiro and Natsu.
With the exception of a few shield pins, Sheep Heavenly pins lack ways to deal direct damage to enemies. Instead, they offer an assortment of healing pins and pins that increase the effectiveness of healing pins. They are also responsible for pins that create black holes, slow enemies down or destroying them (but with no experience gained).
Sheep Heavenly's main store is at Molco, and is often the most popular brand there.
Featured Pins
Edit
Monkey Leisure has the most uses (6) out of any Healing pin.
Bear Leisure has only 4 uses, but cures ATK and DEF break, making it an excellent choice at higher difficulties, though ATK and DEF break can also be avoided by wearing Black Jeans.
Featured Threads
Edit
Sheep Heavenly Pins
Edit
Sheep Heavenly Evolution Chart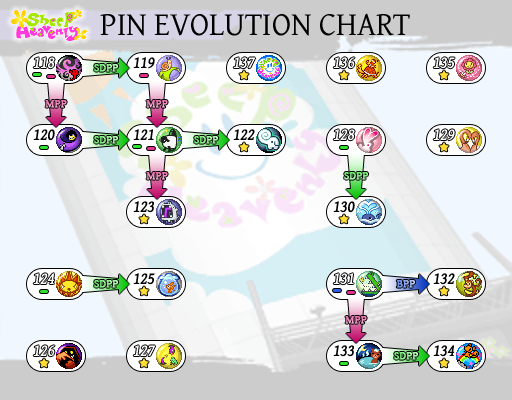 Sheep Heavenly Threads
Edit
| Id | Title | Threads slot | ATK bonus | DEF bonus | HP bonus | BRV req | Ability name | Ability unlocker | Sold by | Secret report event |
| --- | --- | --- | --- | --- | --- | --- | --- | --- | --- | --- |
| 141 | Angel Frill Skirt | Bottom | | 3 | 38 | 84 | SOS DEF Boost I | Sheep Heavenly - Molco (FSG Lvl 7) | Sheep Heavenly - Molco | |
| 131 | Aqua Puffy Blouse | Top | 2 | | 29 | 58 | More Attack Breaks I | Edoga the Shop - 104 (FSG Lvl 1) | Edoga the Shop - 104 | |
| 142 | Citrus Shorts | Bottom | | 1 | 23 | 117 | Faster Puck II | Sheep Heavenly - Molco (FSG Lvl 4) | Sheep Heavenly - Molco | |
| 146 | Cloud Nine Scarf | Accessory | 1 | 1 | 6 | 40 | Shiki: Ground Combo B | le Grand - Cadoi City (FSG Lvl 1) | le Grand - Cadoi City | |
| 133 | Easy Breezy Dress | Top | 2 | | 30 | 62 | More HP Drains II | Sheep Heavenly - Molco (FSG Lvl 7) | Sheep Heavenly - Molco | |
| 145 | Flaming Knee-highs | Accessory | | 2 | 2 | 122 | Regeneration I | Sheep Heavenly - Molco (FSG Lvl 3) | Sheep Heavenly - Molco | |
| 130 | Frilly Camisole | Top | 2 | | 24 | 100 | HP +15 | Sheep Heavenly - Molco (FSG Lvl 1) | Sheep Heavenly - Molco | |
| 134 | Green With Envy | Top | 3 | | 53 | 43 | Regeneration II | Sheep Heavenly - Molco (FSG Lvl 6) | Sheep Heavenly - Molco | |
| 151 | Happy Necklace | Accessory | 1 | 1 | 14 | 60 | Shiki: Air Combo A | KuraKura - Shibukyu Stationside (FSG Lvl 1) | KuraKura - Shibukyu Stationside | |
| 152 | Heart Pochette | Accessory | 2 | 2 | 6 | 80 | Faster Puck II | Nishimura Drugs - Shibu-Q Heads (FSG Lvl 2) | Sheep Heavenly - Molco | |
| 138 | Iris Gelato | Top | 2 | | 8 | 20 | DEF +1 | Sheep Heavenly - Molco (FSG Lvl 1) | Sheep Heavenly - Molco | |
| 135 | Lemon Sherbert | Top | 1 | | 17 | 25 | HP +5 | Sheep Heavenly - Molco (FSG Lvl 1) | Sheep Heavenly - Molco | |
| 147 | Lucky Rainbow Bracelets | Accessory | 1 | 1 | 6 | 25 | Slower Puck I | Sheep Heavenly - Molco (FSG Lvl 2) | Sheep Heavenly - Molco | |
| 140 | Mint Choco-chip | Top | 1 | | 23 | 20 | Regeneration I | Sheep Heavenly - Molco (FSG Lvl 2) | Sheep Heavenly - Molco | |
| 136 | Mint Ice Cream | Top | 2 | | 14 | 20 | Neku: DEF +1 | Edoga the Shop - 104 (FSG Lvl 1) | Edoga the Shop - 104 | |
| 129 | Pitter Patter Plaid | Top | 3 | | 120 | 46 | Dual Resistance II | Sheep Heavenly - Molco (FSG Lvl 3) | Sheep Heavenly - Molco | |
| 153 | Polka Dot Bag | Accessory | | 2 | 113 | 90 | Hold that Puck II | Sheep Heavenly - Molco (FSG Lvl 8) | KuraKura - Shibukyu Stationside | |
| 150 | Princess Ring | Accessory | | 2 | 20 | 122 | Puck Power I | Sheep Heavenly - Molco (FSG Lvl 4) | Sheep Heavenly - Molco | |
| 132 | Retro Dot One-piece | Top | 3 | | 98 | 80 | HP +35 | Nishimura Drugs - Shibu-Q Heads (FSG Lvl 1) | Sheep Heavenly - Molco | |
| 144 | Ribbon Cargos | Bottom | | 3 | 15 | 56 | Combo Panel -1 | Sheep Heavenly - Molco (FSG Lvl 6) | Sheep Heavenly - Molco | |
| 148 | Rounded Specs | Accessory | 2 | | 3 | 26 | Display Time | Sheep Heavenly - Molco (FSG Lvl 1) | Sheep Heavenly - Molco | |
| 149 | Shining Star Dangles | Accessory | 1 | 2 | 8 | 50 | Defense Break Finisher | KuraKura - Shibukyu Stationside (FSG Lvl 1) | KuraKura - Shibukyu Stationside | |
| 137 | Spangle Sorbet | Top | 2 | | 14 | 120 | Shiki: DEF +1 | Sheep Heavenly - Molco (FSG Lvl 1) | Sheep Heavenly - Molco | |
| 143 | Sparkling Capris | Bottom | | 3 | 8 | 50 | Shiki: Fusion ★ +1 | Edoga the Shop - 104 (FSG Lvl 1) | Edoga the Shop - 104 | |
| 139 | Strawberry Chocolate | Top | 2 | | 8 | 25 | Shiki: DEF +1 | le Grand - Cadoi City (FSG Lvl 1) | le Grand - Cadoi City | |