AMX (district)
Talk

0
1,208pages on
this wiki
Redirected from AMX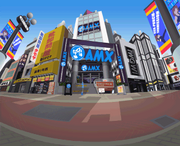 AMX is a Shibuya district in The World Ends with You. It is also the name of the CD store building. It connects to the Center St. Entrance and to Tipsy Tose Hall.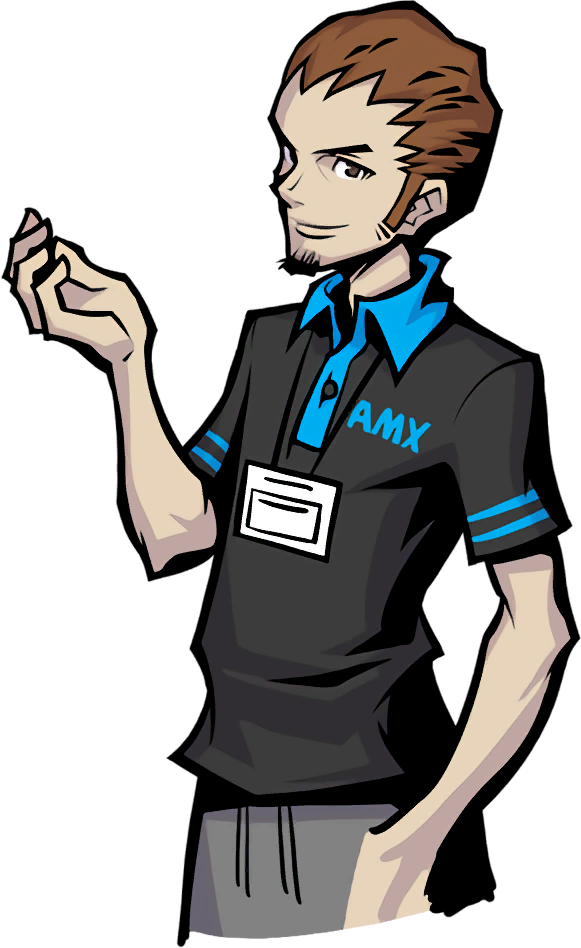 CD shop AMX
Edit
The AMX CD store's vendor, Masanori Ito, can have up to a level 5 friendship, and unlocks 4 item abilities.
Level 5 friendship
"Oh, hey, my man! What's on your list today?"
"We got a ton of new releases in! I got to review some for our flyer. Check it out!"
(Upon buying something) "Man, you rock! Look at this. Only you would know to pick this."
(Upon leaving) "Thanks, man. Oh, new flyer's out! Grab one!"
The building, AMX, corresponds to the HMV Megastore in Shibuya in real-life.